To view this page in another language, please click here:
To translate this entire site, please click here:
Other Languages
"This system is dedicated to the indigenous peoples of the world
and to the enrichment it can bring to all people."
Click on the awards below to go to that presenter's website.
Please note: Some of the presenter's no longer have their websites,
but I am still displaying the award I received from them on this page.
The Best 2500 Sites
Top Site Award
Dear Mr. Welker,
Indigenous Peoples' Literature has been selected as one of
the top sites in our 2000 Guide To The Web,
as named by Smart Computing magazine.

The Guide Series is part of the Smart Computing family of
plain-English computer publications that currently reach 500,000 readers each month.
The Editors of Smart Computing selected your site as a "Top Site" for our directory based on the overall usefulness of the site. We ask ourselves whether the site provides the kind of content Web users would consider when looking for information in a particular category.
We look for breadth and depth of content first, but also take into account the organization and
presentation of the information. Is it current? Is the site easy to use?
All of these factors contributed to your inclusion as a "Top Site".
Indigenous People's Literature has also been selected as one of the Best Sites as named by
PC Novice/Smart Computing magazine. Every month PC Novice/Smart Computing magazines provide 500,000 readers with our easy-to-understand computing information in PLAIN ENGLISH.
I'm contacting you wanting to provide your organization with a web page icon acknowledging your selection to the list. The Editors of Smart Computing selected your site because they felt the content of your web site provided useful information to users of our magazines.
In addition, all award recipients are provided with a hyperlink on our web site connecting users to your web site. In return, we would like you to provide users of your site with a hyperlink to Smart Computing. This can easily be done by using the icon we provide to you acknowledging your selection to the list.
Congratulations!
Sincerely,
Kelly Richardson
Smart Computing
---

Featured Link of the Month
for September 1999
Indigenous Peoples' Literature
Glenn H. Welker has created a very comprehensive site.
It includes links to many sites, information on many
tribes, biographies on many people, and a very large selection of Native literature.
Glenn now has his own address at whitestareagle.com.
You can find links to his pages throughout my links pages.
Additionaly, he has discussions on ongoing social issues.
This is a site well worth visiting!
Awarded by: Phil Konstantin
American Indian History Web Site

Nominated for the prestigious
"Growing with Technology Awards"
Sponsered by
Inc. Magazine
and
Cisco Sytems
---
Newsweek, Aug. 25, 1998, pg. 12
"Cyberscope" - Site Collecting
'When the Web Was Young'
Hello,
My name is Sean Bentley. I am a writer for the
Microsoft Internet Explorer Home User site.
Every week we post a column ("Surfalot's Picks of the Web") that
features our favorite links on a certain topic. We have included a link
to your great Native Americans Web page for an upcoming article.
It will post on Wednesday Sept. 16 and run 7 days. Thereafter,
the article will be archived, so people will still be able to access it.
If you have any questions or concerns, you can e-mail me at:
Thanks, and best wishes.
Please note: Surfalot's Pick of the Web no longer exists.
---
Microsoft Bookshelf 98 for Windows
Microsoft Encarta Encyclopedia Deluxe 99
Internet Directory
"A couple of years back, a group of volunteers got together to create an Internet database devoted to covering indigenous issues around the world. The result of these efforts was a project called NativeWeb, and from that evolved the Indigenous Peoples' Literature site. From this page, visitors may click on 'Famous Documents' to read An Apology to the Aboriginal Peoples of Canada, the Declaration of a Global Ethic, the story of Hiawatha, the Indian Pledge of Allegiance, and the texts of historic speeches.
Click on 'Poetry' to explore Navajo poetry.
To read fables of the Mayas, bear stories, grandfather stories,
or wolf stories, select the 'Stories' link.
And for spiritual readings, try the link called 'Mother Earth Prayers', which leads you to the
Native Ten Commandments and a piece entitled Dance to Heal the Earth."
as
One of the Principle Maintainers of Native Web
while
Rediscovering What Has Always Been There
Dear Web Site Developer:
Congratulations!
NetGuide has selected your site as a Gold Site --
one of the best on the Web.
The Gold Award recognizes Web sites that meet our stringent criteria for overall excellence.
To learn more about NetGuide, visit us at:
Net Guide.
NetGuide has screened over 100,000 URLs and reviewed more than 50,000 sites
and our Gold Award goes to only 15,000 of the Web's best sites.
Thanks for giving us a great site to review:
"The depth and breadth of Native American history
shines forth at Indigenous Peoples' Literature. To
encompass a continent's history and mythology--and
do it justice--is a daunting task, and the site sets an
admirable and impressive example. Features include
Native American art, biographical sketches of Great
Leaders, and a grand collection of stories and histories
from the indigenous nations. Related archives include a
thick file on the arrival of Columbus and the subsequent
genocide, and links to stories by and about the
indigenous peoples in Central and South America."

CyberHound Review - 4 Star Review (****)
"This site is a treasure-trove of information for anyone interested in
Native American traditions, history, art, and literature. Links to original
full-text documents and image files are arranged by tribe as well as by
geographical region. Links to sites covering indigenous peoples around the
world are included.
This is an ambitious undertaking which seems to have succeeded
grandly, and would seem to be an essential resource for both
students and researchers. An exhaustive, well-structured treatment of a
topic of great contemporary interest."

Congratulations!
Your home page has been rated among the
top 5% of all sites on the Internet by Point Survey.
These Pages have been rated by Point Survey as part of the top 5% of all World
Wide Web sites. Point is the leading online provider of site ratings and reviews
on the World Wide Web. Point Survey ratings are provided to media around the world.
Content: 36
Presentation: 33
Experience: 33
Their ratings are on a scale from 1-50.
"Here's a key info source on indigenous peoples the world over.
The Oneida Indian Nation of New York and the Sami of Scandinavia are both here.
This site offers a wonderful bookshelf of Native literature
(featuring poetry, prayers, and the Native American Ten Commandments).
Excellent info on a growing topic."
Todd Whitney
Point Communications

Walking the World Wide Web
Ventana Publishers
Congratulations on your fine web site, Indigenous People's Literature.
Ventana Communications Group, Inc. is planning to include a screen shot
from your web site in its upcoming book, Walking the World Wide Web,
Second Edition, a listings guide containing the finest and most
interesting sites currently on the Web:
"Lots of literature and art is available here for studying
the history and culture of native peoples. You'll find stories,
fables, poetry, myths, and music offering a fascinating look into
native cultures. The collection reflects tribes from all over the
Americas. Take a look at Internet collections of Native American
art. Get another point of view of Columbus's discovery of America.
Read great speeches from famous Native American leaders.
Access prayers to the Great Spirit and Mother Earth, and learn
about spiritual dances. Read famous documents in Native American history,
and find out about sacred geography, Thanksgiving, and the origin
of names of American states.
When you leave here, you can connect to Internet resources for other
native peoples in Europe, Africa, Asia, and the Pacific for further study."
The entire book is also online at:
Walking the World Wide - 2nd Edition
Thank you.
Best Regards,
Shannon Turlington
Author: Walking the World Wide Web
Melanie Stepp
Contracts Administrator

McKinley's Internet Yellow Pages
Dear Web Publisher:
Congratulations!
Your site, Indigenous Peoples' Literature, was chosen, because
of its top-quality content, as one of the Magellan Internet Directory's featured
sites. Your site is highlighted in the WHAT'S HOT area of our home page.
This logo distinguishes your site from the rest, extends its reach,
and provides additional gateways of information for your visitors.
McKinley's Internet Directory, Magellan, is an on-line directory of reviewed and
rated Internet resources. Magellan provides targeted, fast access to the best
resources on the Internet. Currently, there are approximately 1.5 million sites
in the database, 40 thousand of which are reviewed and rated.
Congratulations
and best wishes for continued success in all of your Internet endeavors!
Sincerely,
Cindy Martin
Vice President, Sales & Marketing
The McKinley Group, Inc.
85 Liberty Ship Way #201
Sausalito, CA 94965

Global Network Navigator Review
An impressive archive of cultural material by the indigenous peoples
of the world, ranging from literature and music to prayers and history.
Viewers will find the complete texts of key documents like the Iroquois
constitution and the original Hiawatha. The portrait of Columbus and his
followers provides a marked contrast to Columbus Day celebrations.
Net Review

"The white people think we do not know [the land's] value; but
we know that the land is everlasting, and the few goods we receive for it are
soon worn out and gone." You'll find this quote, along with other quotes,
stories, narratives, music and poetry by indigenous peoples worldwide, in
this fascinating electronic archive. Categories include famous quotes and
documents, the Columbus Quincentennial, great chiefs and leaders, writings
of native youth, the home pages of various nations and others. We
recommend the stories in particular, especially the large selection of animal
tales featuring bears, foxes, ravens and so on. Also notable are the Mother
Earth prayers, demonstrating the simplicity and beauty of the relationship that
native people experience with the planet."
-- Sarah M. Wenk
Mosaic's What's New Top 25
February 13, 1998

Best of the Net - Student Edition CD ROM
The Indigenous Peoples' Literature Site is being considered for an Outstanding
Educational Site Award and inclusion in the next Best of the Net CD ROM.
The award, which recognizes excellence in World Wide Web publications, is
presented to sites which most successfully integrate educational content with
innovative uses of the World Wide Web to create challenging and fun learning
environments. The sites are selected by a team of professionals, headed by Dr.
Gerri Sinclair of Simon Fraser University, who specialize in developing and
evaluating innovative educational technologies.
Jude Kornelsen
Project Manager, Best of the 'Net
CNN News
Oct. 16, 1998
'World View - Mexico Rebels'
---
Hi
I'm N.S. Gill, Ancient History Guide for About.com.
This summer I've been working on pages on the world's mythologies,
in connection with which I've added your site to my American mythology myths page.
Please take a look at your site listing and my site, in general.
I would like to hear any suggestions.
Thanks, N.S. Gill
About.com Guide to: Ancient/Classical History
Minneapolis/St. Paul, MN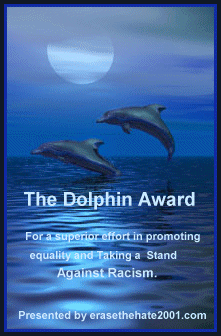 Return to Indigenous Peoples' Literature
Compiled by: Glenn Welker
ghwelker@gmx.com

This site has been accessed 10,000,000 times since February 8, 1996.